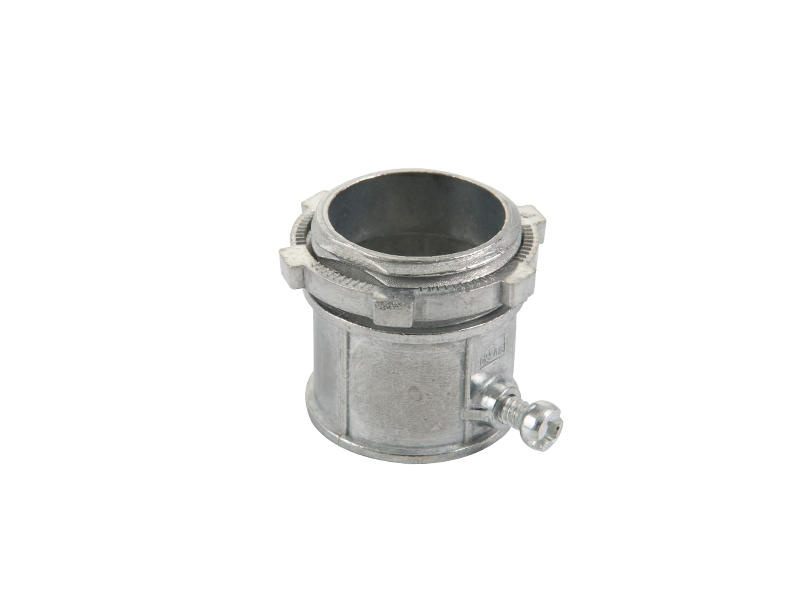 There are specific installation requirements for
metallic conduit fittings
to ensure the safety, functionality, and compliance of electrical and wiring systems. Metallic conduit fittings are used to connect sections of conduit and to provide secure and properly sealed entry and exit points for wires and cables. Here are some important installation requirements to keep in mind:
1. Material Compatibility:
Ensure that the metallic conduit fittings are compatible with the type of conduit being used (e.g., rigid metal conduit, intermediate metal conduit, or flexible metal conduit).
2. Electrical Code Compliance:
Follow the guidelines and regulations outlined in the relevant electrical code for your jurisdiction. Different regions may have specific requirements for conduit installation, fittings, grounding, and bonding.
3. Proper Sizing:
Select conduit fittings that are appropriate in size for the conduit and wires being used. The fittings should match the nominal size of the conduit.
4. Tightening Torque:
Use the manufacturer's recommended tightening torque for conduit fittings to ensure a secure and reliable connection. Over-tightening can damage the fitting, while under-tightening can lead to loose connections.
5. Sealing and Weatherproofing:
Use appropriate gaskets, seals, and weatherproofing materials to prevent the entry of moisture, dust, and debris into the conduit system. This is particularly important for outdoor or wet locations.
6. Grounding and Bonding:
Ensure that metallic conduit fittings are properly grounded and bonded to maintain electrical continuity and safety. Follow grounding and bonding guidelines as per the electrical code.
7. Alignment and Straight Runs:
Install conduit fittings in a straight and aligned manner to facilitate the passage of wires and cables. Avoid sharp bends or abrupt changes in direction.
8. Secure Mounting:
Securely mount conduit fittings using appropriate brackets, supports, or straps. Proper mounting helps prevent movement, vibration, and stress on the conduit and fittings.
9. Accessibility:
Install conduit fittings in accessible locations to facilitate future maintenance and inspections. Avoid burying or hiding fittings behind walls or structures.
10. Expansion and Contraction:
Allow for expansion and contraction of conduit and fittings due to temperature changes. This helps prevent damage and deformation of the conduit system.
11. Proper Entry and Exit Points:
Use conduit fittings to create proper entry and exit points for wires and cables. Fittings such as connectors, couplings, and conduit bodies should be installed as needed.
12. Protection from Mechanical Damage:
Install conduit fittings and conduits in locations where they are protected from potential mechanical damage, such as impacts or crushing forces.