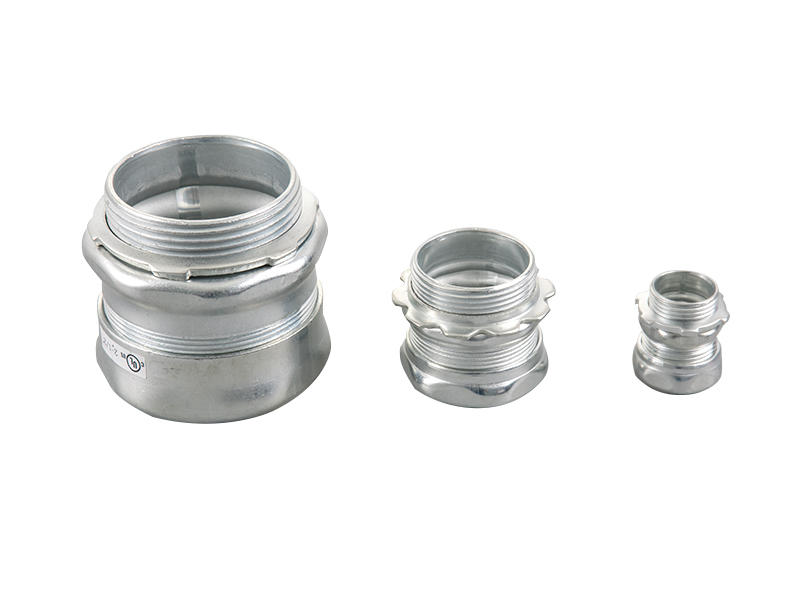 Metallic conduit fittings
and nonmetallic (also known as plastic or PVC) conduit fittings each have their own advantages and considerations when it comes to durability. The choice between the two types depends on factors such as the specific application, environmental conditions, and regulatory requirements. Here's a comparison of their durability characteristics:
Metallic Conduit Fittings:
Durability: Metallic conduit fittings, often made from materials like steel or aluminum, are generally considered more robust and durable. They can withstand physical impacts, exposure to UV rays, and harsh environmental conditions.
Protection: Metallic fittings provide better protection against mechanical damage, such as impact or crushing, which can be important in industrial or outdoor settings.
Temperature Resistance: Metallic fittings can handle a wider range of temperatures, making them suitable for applications in extreme heat or cold.
Corrosion Resistance: Some metallic fittings are coated with materials like zinc or are made from stainless steel to resist corrosion. However, certain environments may still cause corrosion over time.
Electromagnetic Interference (EMI): Metallic fittings can provide better EMI shielding, which is important in applications where electromagnetic interference needs to be minimized.
Nonmetallic Conduit Fittings (Plastic/PVC):
Durability: Nonmetallic conduit fittings, made from materials like PVC, are generally less rigid than metallic fittings. They are suitable for less demanding applications and environments.
Protection: While not as impact-resistant as metallic fittings, nonmetallic fittings still provide adequate protection in many indoor and mild outdoor environments.
Temperature Resistance: Nonmetallic fittings may have temperature limitations and can degrade under extreme heat or cold.
Corrosion Resistance: Nonmetallic fittings do not corrode, making them suitable for damp or corrosive environments.
Lightweight: Nonmetallic fittings are lightweight and easy to handle, which can be an advantage during installation.
In summary, metallic conduit fittings are generally considered more durable and can withstand harsher conditions, making them suitable for heavy-duty and industrial applications. Nonmetallic conduit fittings are often used in residential, commercial, and less demanding environments due to their corrosion resistance and ease of installation.