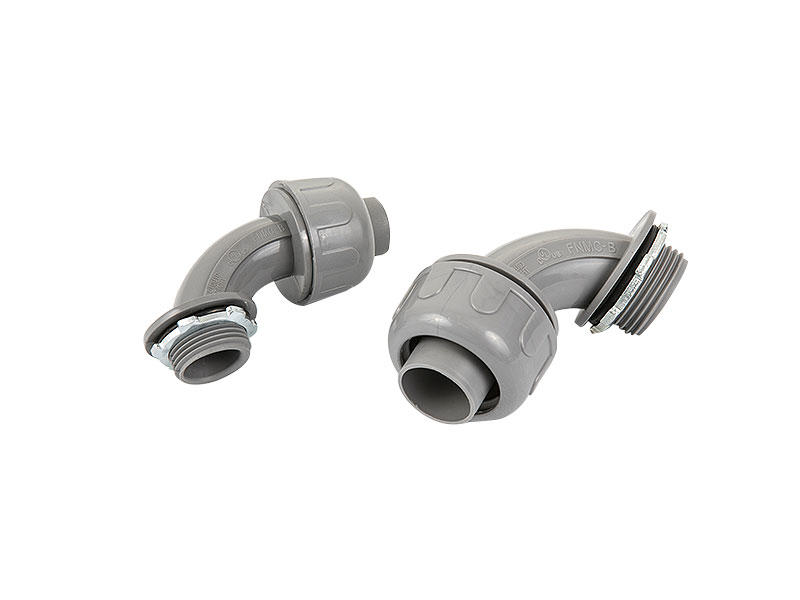 Material: Non-metallic connectors are typically made from durable and flexible materials such as PVC (polyvinyl chloride) or polypropylene. These materials are resistant to corrosion and degradation caused by water exposure.
Water Resistance: Non-metallic connectors are designed to provide a tight seal to prevent water leakage. They are specifically engineered to withstand the flow and pressure of water in plumbing systems, ensuring a reliable and watertight connection.
Flexibility: The connectors have a flexible construction that allows for easy bending and maneuvering around obstacles or tight spaces. This flexibility facilitates the installation process and enables connections to be made in challenging or confined areas.
Lightweight: Non-metallic connectors are lightweight, making them easier to handle and install compared to their metal counterparts. This characteristic is particularly beneficial when working with overhead or vertical installations.
Chemical Resistance: The materials used in non-metallic connectors are often resistant to various chemicals found in water, including chlorine, detergents, and common household cleaning agents. This resistance helps ensure the longevity and integrity of the connectors even in environments with potentially corrosive substances.
UV Resistance: Some non-metallic connectors are UV-resistant, meaning they can withstand exposure to sunlight without deteriorating or becoming brittle. This feature is advantageous when connectors are used in outdoor applications or in areas exposed to natural light.
Temperature Tolerance: Non-metallic connectors are designed to withstand a range of temperatures commonly encountered in water plumbing systems. They can handle both hot and cold water without deforming or compromising their performance.
Ease of Installation: Non-metallic connectors often feature simple installation methods, such as push-fit or compression fittings, that do not require specialized tools or skills. This characteristic makes them user-friendly and convenient for DIY installations or repairs.
Electrical Insulation: As non-metallic connectors do not conduct electricity, they provide electrical insulation and help ensure the safety of the plumbing system, especially in applications where electrical grounding is a concern.