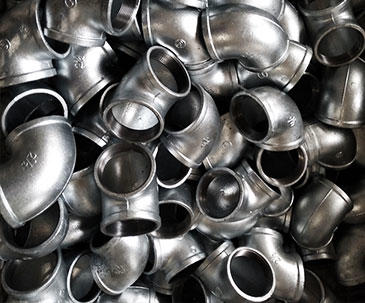 Conduit fittings are connectors and fittings used to connect one piece of conduit to another, or to connect conduit to an electrical box. They are available in various metals, as well as with different levels of moisture protection.
Types of Conduit Fittings
Box use conduit fittings are typically inserted into a knockout within a junction box. The threaded end of the fitting is secured with a lock nut from within the box. On the other end of these conduit fittings there is typically a screw or compression ring, which is tightened down upon the inserted conduit.
Nonthreaded conduit fittings may be secured with set screws or a compression nut that encircles the conduit.
Other types of conduit fittings include adapters, bulkhead fittings, caps, couplings, elbows, expansion joints, flanges, nipples, plugs, reducers, setscrew connectors, squeeze clamp connectors, tees, sweeps, wyes, and more.
Materials
Conduit fittings for general purpose uses are commonly made from die-cast zinc. When stronger conduit fittings are required, they are typically made of copper-free aluminum or cast iron. Other materials available for use as conduit fittings include aluminum, fiberglass, PVC, PVC coated aluminum or steel, nylon, polyester, urethane; or regular, galvanized, or stainless steel.