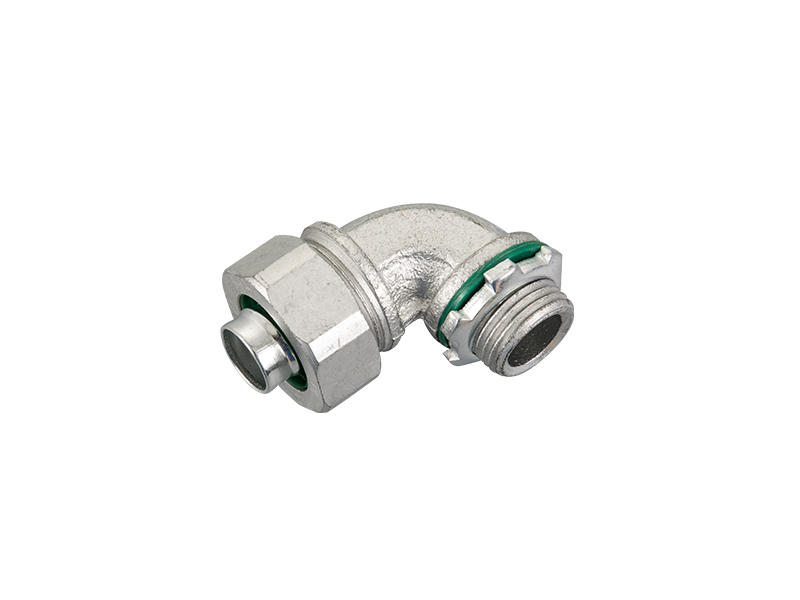 The world of conduit systems in electrical installations is a carefully orchestrated landscape, where each component is meticulously designed to play a specific role in safeguarding the integrity of the electrical infrastructure. Within this realm, metallic and nonmetallic conduit fittings emerge as key players, each tailored to a distinct conduit type and material. The distinction between these two categories is far from arbitrary, with material properties, compatibility considerations, and intended applications shaping their individual identities.
Metallic Conduit Fittings: A Symphony of Strength and Grounding
Emanating strength and resilience, metallic conduit fittings are an emblem of durability and grounding within the electrical world. Typically hewn from steel or aluminum, these fittings form symbiotic partnerships with metallic conduits—rigid metal conduit (RMC), intermediate metal conduit (IMC), and electrical metallic tubing (EMT). With threads as their signature, these fittings engage in a secure embrace with threaded metallic conduit, bestowing a steadfast pathway for electrical wiring. Beyond the physical embrace, metallic fittings serve as a conduit's armor, warding off the threats of physical damage, moisture infiltration, and electromagnetic disturbances. Their propensity to provide effective grounding makes them favorites in commercial and industrial realms, where the interplay between electrical safety and robust functionality is paramount.
Nonmetallic Conduit Fittings
: Crafters of Resilience and Flexibility
In contrast, nonmetallic conduit fittings embark on a journey characterized by adaptability and weather resistance. Engineered to synchronize harmoniously with nonmetallic conduits—primarily PVC conduit and flexible conduits made from PVC, HDPE, or nylon—these fittings transcend the realm of threads. Instead, they master the art of snapping or sliding onto their corresponding nonmetallic conduits, encapsulating them in a cocoon of security. This design not only ensures an unyielding connection but also caters to the imperatives of weather resistance, a consideration of paramount importance in outdoor installations and moisture-prone environments.
Within the residential domain, nonmetallic conduit systems ascend in popularity, heralding a sense of safety and longevity. The seamless fusion of nonmetallic fittings with nonmetallic conduits encapsulates a synergy that is corrosion-resistant and impervious to the elements. Whether it's the discreet channels of PVC conduit or the flexibility of nonmetallic flexible conduit, these systems epitomize versatility and adaptability, catering to the demands of modern electrical applications.
While the distinction between metallic and nonmetallic conduit fittings might seem subtle, it is precisely this distinction that underpins the entire conduit infrastructure's reliability and functionality. The intermingling of metallic and nonmetallic fittings with the wrong conduit type can lead to a symphony of compatibility issues, undermining the conduit's efficacy and jeopardizing electrical safety. With threads, snaps, and careful design choices, these fittings ensure that every electrical installation is poised to perform optimally, delivering electricity's marvels without compromise. As you traverse the intricate landscape of conduit systems, remember that adherence to manufacturer recommendations, local codes, and the intrinsic nature of each conduit fitting ensures that your electrical symphony resonates harmoniously, free from dissonance and uncertainty.